Crew boats
If you're in the market for crew boats for sale or ships for sale, you've come to the right place. At SHIPFORSALE, we offer a wide range of high-quality vessels that cater to various needs and budgets. Whether you're a maritime enthusiast or a business owner looking to expand your fleet, our extensive inventory is sure to have the perfect crew boat or ship for you. With competitive prices and exceptional customer service, we strive to make your purchasing experience smooth and enjoyable. Contact us at
Extensive Selection of Crew Boats for sale and Ships for Sale
We take pride in curating an extensive selection of crew boats and ships for sale.
Our inventory includes a variety of sizes, types, and models to suit diverse requirements.
From compact crew boats for smaller operations to large ships for commercial ventures, we have it all.
What are crew boats – crew boats for sale !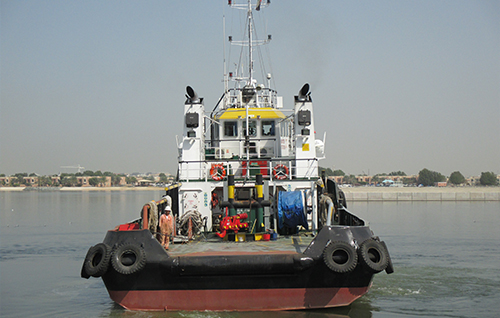 Crew boats, also known as crew transfer vessels (CTVs), are specialized boats designed to transport personnel, equipment, and supplies to and from offshore installations, such as oil rigs, wind farms, and other maritime facilities. They are specifically built to meet the unique requirements of crew transportation in these environments. Here are some key features and uses of crew boats: Best crew boats for sale!
Key Features of Crew Boats:
Speed and Maneuverability: Crew boats are typically designed for high speed and excellent maneuverability, allowing them to efficiently navigate offshore locations and transport personnel quickly and safely.
Capacity: These boats come in various sizes and capacities, ranging from smaller vessels that can accommodate around 10-20 people to larger boats capable of carrying over 100 passengers.
Crew Accommodation: Crew boats often have comfortable onboard facilities, including seating areas, cabins, restrooms, and sometimes even catering facilities, ensuring a comfortable journey for the personnel being transported.
Safety Measures: Due to the nature of their operations, crew boats prioritize safety features such as life-saving equipment, emergency response systems, and stability enhancements to ensure the well-being of passengers and crew members.
Uses of Crew Boats:
Offshore Crew Transportation: One of the primary uses of crew boats is to transport personnel between the shore and offshore installations. These vessels enable efficient crew changes, ensuring a constant supply of skilled workers to support offshore operations.
Equipment and Supply Transfer: Crew boats also facilitate the transportation of equipment, tools, and supplies required for offshore activities. They provide a reliable means of delivering essential items to offshore installations, minimizing downtime and enhancing operational efficiency.
Emergency Response: Crew boats are often utilized in emergency situations, such as search and rescue operations, medical evacuations, and disaster relief efforts. Their speed and maneuverability make them suitable for swift response and support during critical situations.
Maintenance and Inspection: Crew boats can be used for maintenance and inspection activities, allowing technicians and engineers to access offshore structures for routine checks, repairs, or installations.
Offshore Construction Support: During the construction of offshore installations, crew boats play a vital role in ferrying construction crews, equipment, and materials to and from the worksite. They facilitate the smooth execution of construction projects in challenging marine environments.
In summary, crew boats are versatile vessels designed for efficient personnel and equipment transportation to and from offshore installations. With their speed, capacity, and specialized features, they contribute significantly to the smooth operation of offshore industries, supporting crew changes, supply delivery, emergency response, maintenance, and construction activities.
Quality Assurance and Trusted Brands
At SHIPFORSALE, we understand the importance of quality when it comes to vessels.
We partner with trusted brands and reputable manufacturers to ensure the reliability and durability of our boats and ships.
Our rigorous quality assurance processes guarantee that each vessel meets the highest industry standards.
Competitive Pricing and Financing Options – ship for sale
We believe that owning a crew boat or ship should be accessible to everyone, regardless of budget constraints.
Our competitive pricing ensures that you get the best value for your investment.
Additionally, we offer flexible financing options to help you manage your purchase conveniently.
Personalized Assistance from Maritime Experts – crew boats for sale
Our team of experienced maritime experts is here to guide you throughout the purchasing process.
We understand that buying a crew boat or ship involves various considerations, and we are ready to address all your questions and concerns.
With their in-depth knowledge and expertise, our professionals will assist you in finding the ideal vessel that aligns with your specific requirements.
Key Features of Our Crew Boats and Ships:
State-of-the-art navigation and safety systems
Comfortable and well-designed crew cabins
Efficient propulsion systems for optimal performance
Spacious storage areas for equipment and supplies
Customizable options to suit your unique needs
We offer comprehensive after-sales services, including maintenance and repairs.
Our logistics team can assist with shipping and delivery arrangements to your desired location.
We can also help with documentation and registration processes, ensuring a hassle-free experience.
Conclusion: At SHIPFORSALE, we are dedicated to providing our customers with top-quality crew boats for sale and ships for sale. With our extensive inventory, competitive pricing, and exceptional customer service, we aim to make your vessel purchase a rewarding experience. Explore our range of vessels today and find the perfect one that meets your needs. Take the first step towards your maritime adventure with SHIPFORSALE!